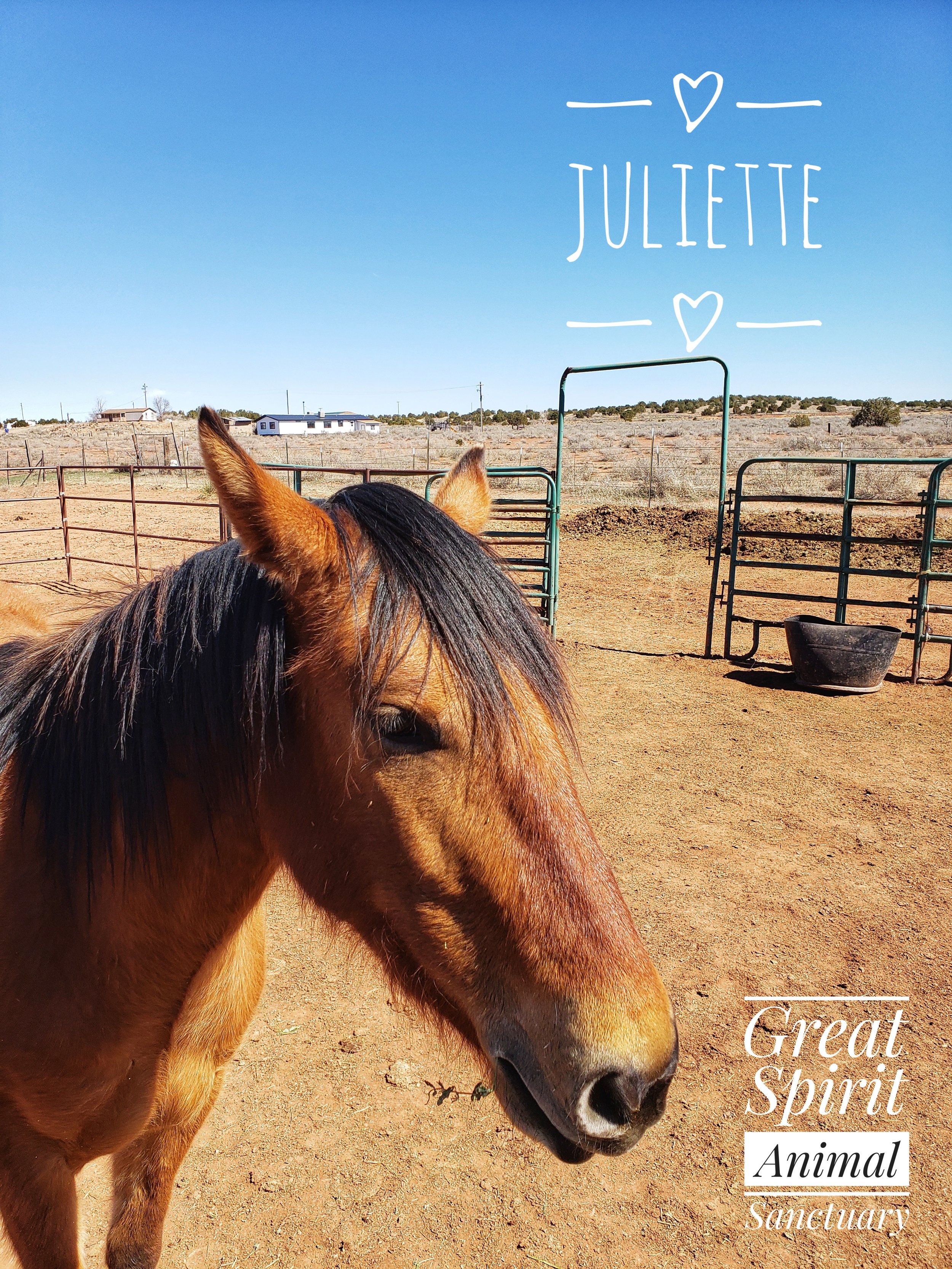 Juliette is a youngster yet at approximately 2 years old. Juliette was being ridden daily for rides. Due to the over excessiveness of being ridden at a very young age, she has developed bone on bone injuries to her legs. Juliette can no longer ever be ridden.
Juliette has found a permanent home for the remaining years of her life at Great Spirit Animal Sanctuary. She never has to worry about being abused again. Juliette arrived at the Sanctuary on Thanksgiving in 2018.
Juliette is hoping that you become one of her monthly sponsors today. Her sponsors help pay her medical and feed costs.